In America, the colors red, white, and blue represent freedom. An eagle represents freedom. The Statue of Liberty is a beacon of freedom. But what is freedom?
On July 4, 1776, the 13 colonies in America claimed their freedom from England which led to the Independence Day holiday we celebrate every summer. Americans across the country celebrate their freedoms by going to parades, lighting off fireworks, and gathering with family and friends.
However, this year, many are looking at freedom in a new light. The coronavirus pandemic opened the door to the debate about what it really means to have freedom. During the pandemic, South Dakota, and many other states, tried to protect their citizens from COVID-19 while also attempting to balance individual freedoms. Several countries overseas took a different approach by taking away the physical freedom of residents and enforcing strict lockdowns to stop the spread of the virus.
The protests and riots due to racial tensions across the country this summer have also highlighted the freedom of assembly. Those protests have also demonstrated how some assemblies can infringe on the freedoms of others. Yes, we have freedom of speech and the ability to freely express ourselves in America, but that freedom should not take away life, liberty, or the pursuit of happiness from our fellow Americans.
As we have witnessed during the first six months of 2020, freedom is not easy. Freedom is a word that often gets tossed around loosely at those annual Fourth of July celebrations, but it should be a principle we truly ponder and appreciate on Independence Day. The freedom we enjoy in America today should not be taken for granted. Freedom has great benefits, but it also can be dangerous if citizens abuse the freedoms that we have in the United States.
During your annual Fourth of July celebration this year I want you to take a moment to think about what freedom means to you. What does freedom mean to your family? Your business? Your community?
Freedom is something that everyone can support but it is also a principle that has many different interpretations and is applied in many different ways across this country. The events of 2020 have brought this word back into the forefront as we prepare to celebrate Independence Day. Freedom means something different to nearly every one of us. So, ask yourself – what is freedom? We will have different answers but that is okay because we all enjoy that freedom.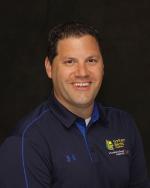 By: Ben Dunsmoor