Members from District 7 will vote for a new representative for the Northern Electric Board of Directors during the annual meeting on September 22. Jeff Vander Wal and Danny Miles were the only two members from District 7 to file valid petitions to run for the open seat. The seat is vacant because board member Vic Fischbach has reached his term limit and can no longer serve on the board.
District 7 covers areas of southern Brown County and northern Spink County around the communities of Conde, Brentford, and Mellette. Members from District 7 can vote between 5:30 p.m. and 6:30 p.m. on Tuesday, September 22, at Northern Electric Cooperative's main office on U.S. Highway 12 in Bath. Votes will be counted after 6:30 p.m. and the winner of the election will be announced during the annual meeting that night. For more information on the annual meeting follow this link.
Information about both Vander Wal and Miles can be found below.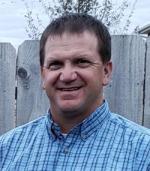 Jeff Vander Wal
Jeff Vander Wal believes his experience working for a cooperative will serve him well if he is elected to represent District 7 on the Northern Electric Board of Directors.
Vander Wal lives and farms near Brentford and worked as an agronomist at a cooperative for 13 years before he started his farming career in 2009.
"I feel my background working in the co-op system on the agronomy side has given me an appreciation and knowledge of how we can serve our customers," Vander Wal said.
Vander Wal graduated from South Dakota State University with an Ag Education major and a minor in Animal Science. He is currently involved with the South Dakota Shorthorn Association, Northwestern Area FFA Alumni chapter, Spink County 4-H Leaders Association, the Spink County Conservation District, and the Brentford UCC Search Committee.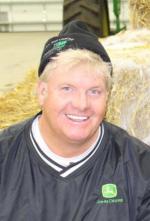 Danny Miles
Danny Miles has a family farm operation in the Conde area and has been impressed with the service he has received from Northern Electric. He remembers an outage last winter that shut off the supply of water to his cattle. His power was quickly restored at 2:00 a.m. following an after-hours call. Miles would be honored to be elected to the District 7 seat.
"I was very impressed with Northern Electric," Miles said. "I would be very proud to be a part of it and represent my district."
Miles grew up in the Conde area and studied at Lake Area Tech. He operated a custom harvesting business for several years before settling down in Conde area. Miles has four children and two grandchildren.
Miles currently serves as the clerk on the Benton Township Board and he is on the parish council at Saint Joseph Church in Turton. Miles has also served on the Spink County FSA Committee and has been a member of the U.S. Custom Harvesters Safety Board.