I am thankful to live in this country.
That statement is unfortunately more controversial than it used to be. However, as we enter November and get ready for Election Day, Veterans Day, and Thanksgiving there are many reasons to pause and be thankful to be a citizen of the United States.
Election Day is one reason to be thankful. The ability to participate in democracy and elect representatives is a right that is still unmatched by any other country in the world. Yes, democracy can get messy but the ability to simply walk into a polling location and peacefully cast a private ballot is something that should not be taken for granted. Please, exercise your right to vote this Election Day and be thankful for the privilege.
I am also thankful for the veterans who have faithfully and diligently served our country. Veterans Day often gets overlooked as many people begin planning their upcoming holiday celebrations early. But it is important to observe Veterans Day by simply shaking a veteran's hand or sending a text to a veteran you know to thank them for the sacrifices they made to serve our country. Many of our veterans still carry a heavy mental, emotional, and physical burden long after they leave the military. Two veterans near Warner started the Don't Tread On Me (DTOM) 22/0 Foundation to help their struggling comrades. These vets are using horses to conduct specialized therapy for veterans wrestling with post-traumatic stress disorder (PTSD) and other neurological issues. You can read more about the organization by visiting their website. I am thankful for courageous veterans who continue to fight for our freedoms and veterans who are committed to helping each other heal.
This year, there have been many ups and downs as our country has endured the COVID-19 pandemic. There are a lot of different opinions about how our local, state, and federal governments have handled the pandemic and how they should manage future coronavirus outbreaks. We should be thankful that we live in a country where everyone can voice their opinions openly and freely. We should also be thankful for the modern medical facilities and dedicated doctors that we have in our region, our state, and our country. There are medical researchers across this country – and right here in South Dakota - that are quietly working to develop therapeutics and vaccines to treat COVID-19. World-class doctors, researchers, nurses, and medical facilities are another reason to be thankful to live in this country.
It is really easy to make a list of all the things that didn't go right in 2020, but as you sit down to the Thanksgiving table in a few weeks, please, be thankful. Be thankful for democracy. Be thankful for men and women who are willing to serve and sacrifice. Be thankful for medical professionals who are working tirelessly to make sure we are healthy. Be grateful and be thankful to live in this great country.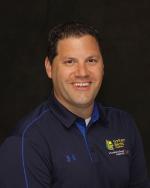 By: Ben Dunsmoor