Where can you drive bumper cars, play laser tag, or throw axes in Aberdeen without the windchill of winter or the heat and humidity of summer? It can all happen inside Allevity Entertainment behind Aberdeen Mall when the facility opens its doors in February.
The new 20,000 square-foot family entertainment center will include seven indoor attractions and be the latest business to become a member of Northern Electric and receive electricity from the cooperative.
"This should be something where we have something for three-year-olds to 100-year olds," Allevity Entertainment owner Al Novstrup said.
Al Novstrup and his son David Novstrup have been working to bring the indoor family entertainment center to Aberdeen for the past two years. The Novstrups currently own and manage two Thunder Road locations in Aberdeen and Sioux Falls which are outdoor amusement parks. With South Dakota's climate, Allevity Entertainment was the 'natural next step' for the Novstrups.
"We looked at hundreds of facilities, so we took a little bit of everything," Al Novstrup said.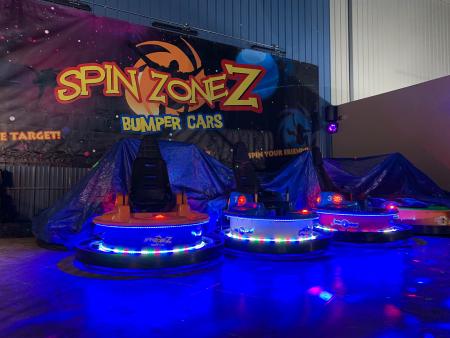 Allevity Entertainment has been in development since David Novstrup served on a family entertainment center subcommittee of the International Association of Amusement Parks and Attractions (IAAPA). David said his time on that committee gave him the opportunity to network with other experts and owners of entertainment and amusement facilities and sparked the idea to bring some of the best indoor attractions to Aberdeen.
"Seeing their facilities, we thought we should do something indoors. People (in Aberdeen) kept saying we want something indoors," David Novstrup said.
Contractors are currently installing the attractions in the new building and Allevity is scheduled to open on time in February. Families will be able to spend hours at the facility participating in the seven different activities and eating pizza, sliders, and snacks at the on-site cafe. Attractions include mini-bowling, bumper cars, 45 arcade games, a 3,000 square foot laser tag arena, a three-level children's play area, an interactive climbing wall, and ax throwing.
"There are thousands of things we could have brought into this building and we brought seven, so we had a lot of ideas," Al Novstrup said.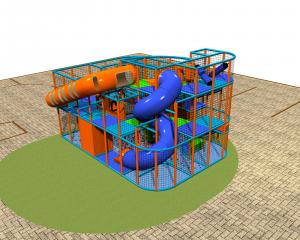 Allevity has been thoroughly researched according to the Novstrups, and they are including some of the most popular attractions based on research and their industry connections across the country.
"We've been able to see and talk to several people and see what has been successful," David Novstrup said.
The Novstrups are working out details of pricing and passes for the attractions right now and have already had a lot of interest to host birthday parties and post-prom activities in the spring. Allevity Entertainment will be open seven days a week and will only close for major holidays like Christmas and Easter.
The Novstrups are excited to show off the attractions at Allevity to families throughout northeastern South Dakota, but they are also working hard to take care of all the final details before the facility opens.
"The expectations are high, so we have to make sure we do not disappoint," Al Novstrup said.
By: Ben Dunsmoor
Have an idea for a business or development story? Submit your ideas to editor Ben Dunsmoor at bdunsmoor@northernelectric.coop or call 605-225-0310.