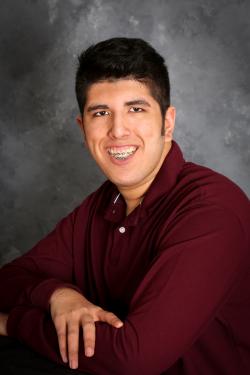 Aberdeen Central High School senior Aryan Jamal will represent Northern Electric Cooperative during the 2019 Electric Cooperative Youth Tour to Washington D.C. in June. Jamal was selected for Youth Tour after he submitted his winning essay to Northern Electric Cooperative in March. Jamal is excited to represent the co-op in Washington D.C.
"When I received the call, I was overcome with joy," Jamal said. "It was a once in a lifetime experience that I will never forget. I can't wait to see our nation's capital and learn more about our government."
Jamal will join more than 1,800 high school students from electric cooperatives from across the country June 13-21 for Youth Tour. During the tour, students visit the major monuments and memorials in Washington D.C., meet with their state's Congressional delegation, and learn about government. Jamal is looking forward to seeing all the sites up close.
"I am most looking forward to seeing the White House, the Lincoln Memorial, and the Washington Monument," Jamal said. "I always see them in movies and I want to see how they look myself."
Jamal previously attended the 2017 Youth Excursion to Bismarck and Beulah, North Dakota. His winning essay was selected from a pool of applicants who had previously participated in Youth Excursion.